Your Okanagan Home Inspector
With over 20 years inspection and construction experience, complete training and the most advanced technology, our services are unmatched in the industry.
The Next Generation In Home Inspection
Air Conditioning
Heat Pumps
Heating Systems
Hot Water Systems
Plumbing
Electrical
Wood Burning Appliances
Roofing
Structural
Insulation
Interiors
Exteriors
Mold & Allergen Testing
Law and Ethics
Get a AHI working for you!
This designation can only be granted to the most highly trained and experienced home inspectors in the industry.
Tyler has achieved AHI designation. (Accredited Home Inspector). To achieve the AHI designation, inspectors must have achieved and demonstrated ongoing advancement and training, prove a commitment to industry knowledge/improvement, meet HIABC code of ethics, scope of inspection standards and consumer protection BC standards. AHI must provide and confirm advanced industry experience.
Residential Inspections
Comprehensive home inspections with industry leading reports.
The most comprehensive home inspections and in-depth reporting so you know every detail of the property before buying or selling.
Commercial Inspections
Industry leading commercial property inspections.
A thorough commercial property inspection will ensure there are no structural surprises when leasing or purchasing a commercial building.
Air Quality Testing
Testing for allergens, mold, asbestos and other harmful materials.
Our tests will provide comprehensive results of any hazardous material or air quality concerns so you and your family can breath easy.
Radon Gas Inspection
Leaders in Canadian Radon Testing.
Our technicians have undergone the latest and most up to date training in radon Inspection and testing procedures.
WETT Inspections
Inspections for fireplaces and wood burning appliances.
Providing the best in WETT inspections, ensuring your wood burning appliances meet regulations and are safe for you and your family.
Pool Inspections
Okanagan Residential and Commercial Pool Inspection
Our team has the training and experience in residential and commercial pool inspection, operation and maintenance.
What Our Client Are Saying
"Absolutely outstanding in every respect! I have worked with several home inspectors over the years and Tyler is head and shoulders the most competent and professional of them all. I will certainly recommend him to anyone in need of his services."
Of all the home inspectors I have ever used, this guy rocked it in every way!"
"Great, fast service. Was able to accommodate me on short notice, despite his busy schedule. Very professional. Reports were super helpful and were done the same day. 10 out 10!"
"I've had the best experience hiring Tyler to perform a home inspection for me. We joined him for the last hour and he gave us a very detailed review of his findings. The inspection report is that followed, in my mind, is probably a gold standard for such reports."
"Tyler did an amazing job for us. He was extremely detailed, thorough and knowledgeable. We will definitely recommend him to others and use him on future inspections."
"Tyler was very professional and knowledgeable. His inspection was comprehensive and thorough. Also, Tyler's inspection software is second to none and the best I've seen. I especially appreciated the ability to break down the report into segments of concern, and create a request list for negotiation purposes. Thanks again Tyler!"
About Step Above Inspections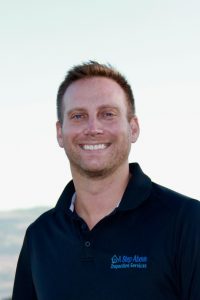 A Step Above Inspection Services offers over 20 years experience in numerous inspection industries. Having achieved the highest level of home inspection industry training and certification by the BC provincial government, we are excited to offer you our industry leading approach, technology and customer service experience.
Our extensive experience starting in aviation inspection and leading into several construction trades has ensured our team has a keen eye for deficiency identification. We take pride in being able to effectively identify, communicate and recommend corrective actions for each and every one of our clients.
Certifications
Having passed all provincial exams and requirements set out by the Province of BC and Consumer Protection BC, combined with state of the art inspection technology. You can be assured your next home inspection will be done with the utmost in care, integrity and expertise.
A New Standard in Inspection Services
Highest Level of Certifications

Leading Edge Technologies

Exceptional Customer Service