A Step Above Inspection Services | Home Inspector Penticton, BC
South Okanagan Home Inspection Company with 2000+ completed home inspections and 130+ 5-star reviews.
Knowledgeable and experienced Accredited Home Inspector (AHI) serving Kelowna, Peachland and the South Okanagan-Similkameen communities of Summerland, Penticton & Naramata.
Our comprehensive home inspection, Penticton services include:
Buyer's Home Inspections
Pre-listing Inspections
Pool Inspection
WETT Inspection Penticton
Air Quality Testing
Radon Gas Testing
Air Conditioning
Commercial Building Inspection
Roofing
Structural
Insulation
Heating Systems
Hot Water Systems
Heat Pumps

Home Inspection Penticton
With a great team of South Okanagan inspection professionals and exceptional customer service backed by 100+ 5 star Google reviews, A Step Above is one of the Okanagan's top-rated inspection companies.
Based in Kelowna, BC, we have been inspecting homes in the Peachland, Summerland, and Penticton areas for over a decade. Every inspector on our team is a Licensed Home Inspector certified by the Home Inspection Association of BC, which means you'll get a full inspection report completed with the highest standards in the building industry.
With a strong real estate market and tons of new construction development, we are expanding our home inspector service area – offering home inspections, air quality testing, radon testing, pool inspection, and WETT inspections for Okanagan Valley clients between Kelowna and Penticton, BC.
Why get a home inspection?
Getting a detailed report from a qualified home inspector is the best way to get peace of mind when you're buying or selling a home. Prospective buyers get certainty of the homes current condition – helping to avoid overpaying for unseen issues that might need repair and investment down the line. Sellers benefit by avoiding contingencies that stop the deal dead in its tracks.
A Step Above Home Inspection Penticton can help you complete a detailed report on time so you can move on to the next step in your home buying or selling process with confidence – and more money in your pocket.
Book your home inspection with us today.
Residential Home Inspections
We offer a wide range of home inspection services including:
Residential Home Inspections
Pre-listing Home Inspections
New Construction Home Inspections
Townhouse and Condo Inspections
Add On Inspection Services
Choose from a range of additional services to enhance your Okanagan home inspection:
Pool Inspection
Radon Testing
WETT Testing
Air Quality Testing
What Our Client Are Saying
"Absolutely outstanding in every respect! I have worked with several home inspectors over the years and Tyler is head and shoulders the most competent and professional of them all. I will certainly recommend him to anyone in need of his services."
Of all the home inspectors I have ever used, this guy rocked it in every way!"
"Great, fast service. Was able to accommodate me on short notice, despite his busy schedule. Very professional. Reports were super helpful and were done the same day. 10 out 10!"
"I've had the best experience hiring Tyler to perform a home inspection for me. We joined him for the last hour and he gave us a very detailed review of his findings. The inspection report is that followed, in my mind, is probably a gold standard for such reports."
"Tyler did an amazing job for us. He was extremely detailed, thorough and knowledgeable. We will definitely recommend him to others and use him on future inspections."
"Tyler was very professional and knowledgeable. His inspection was comprehensive and thorough. Also, Tyler's inspection software is second to none and the best I've seen. I especially appreciated the ability to break down the report into segments of concern, and create a request list for negotiation purposes. Thanks again Tyler!"
About Step Above Inspections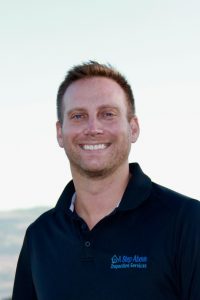 A Step Above Inspection Services offers over 20 years experience in numerous inspection industries. Having achieved the highest level of home inspection industry training and certification by the BC provincial government, we are excited to offer you our industry leading approach, technology and customer service experience.
Our extensive experience starting in aviation inspection and leading into several construction trades has ensured our team has a keen eye for deficiency identification. We take pride in being able to effectively identify, communicate and recommend corrective actions for each and every one of our clients.
Penticton Home Inspectors | Area Information
Penticton, BC is a small city with 33,250 residents located in the beautiful South Okanagan Similkameen region, making it the 3rd largest city in the Okanagan Valley. People move here for the warm summers, mild winters, and the abundance of outdoor activities like hiking in Skaha Bluffs Provincial Park, skiing Apex Mountain, and swimming in Skaha Lake & Okanagan Lake.
Most homes in Penticton, BC were built in the 1950s to 2000s and include single-family residences, townhomes, new apartments, and condos. While Penticton's annual population growth is just 0.6 percent, the real estate market has strengthened in recent years. In September 2021, the average South Okanagan residential property sold for $698,855 – a 24% increase over the previous year.
With South Okanagan housing demand higher than ever, there's a burst in Penticton construction activity as real estate developers scramble to get new homes on the market. Whether you're buying new or purchasing an older home in the Okanagan Similkameen, we recommend getting an inspection with an experienced home inspector. Even brand new homes in the South Okanagan can come with flaws if contractors built too quickly or developers only met the bare minimum of code standards. Some of the most common home inspection problems in the South Okanagan involve foundation, roofing, plumbing, electrical, and heating & cooling.
Call us: 250-869-5632
Licensing & Certifications
Licensed Accredited Home Inspector (AHI) by Home Inspectors Association British Columbia (HIABC) and Consumer Protection BC.  Member of American Society of Home Inspectors (ASHI) & Building Officials Association of BC. Wood Energy Technical Training (WETT) & Carson Dunlop Graduate.
A New Standard in Inspection Services
Highest Level of HIABC Certifications

Leading Edge Technologies

Exceptional Customer Service