A Step Above Inspection Services
Okanagan Accredited Home Inspector (AHI) with 2000+ completed home inspections and 100+ trusted reviews. Call us at 250-869-5632.
Summerland Home Inspection
Step Above is one of the Okanagan's top-rated inspection companies since 2015. The inspectors on our Kelowna-based team are Accredited Home Inspector (AHI) certified, demonstrating the highest standard of training and proven experience. We also have specialists in air quality testing, radon gas testing, WETT inspection, and pool inspections.
With a booming Okanagan real estate market, we are expanding our commercial and residential inspection business to Peachland, Summerland, and Penticton BC. Request a quote from our on-site building inspectors today.
Residential Home Inspections
We offer a wide range of home inspection services including:
Residential Home Inspections
Pre-listing Home Inspections
New Construction Home Inspections
Townhouse and Condo Inspections
Add On Inspection Services
Choose from a range of additional services to enhance your Okanagan home inspection:
Pool Inspection
Radon Testing
WETT Testing
Air Quality Testing
What Our Client Are Saying
"Absolutely outstanding in every respect! I have worked with several home inspectors over the years and Tyler is head and shoulders the most competent and professional of them all. I will certainly recommend him to anyone in need of his services."
Of all the home inspectors I have ever used, this guy rocked it in every way!"
"Great, fast service. Was able to accommodate me on short notice, despite his busy schedule. Very professional. Reports were super helpful and were done the same day. 10 out 10!"
"I've had the best experience hiring Tyler to perform a home inspection for me. We joined him for the last hour and he gave us a very detailed review of his findings. The inspection report is that followed, in my mind, is probably a gold standard for such reports."
"Tyler did an amazing job for us. He was extremely detailed, thorough and knowledgeable. We will definitely recommend him to others and use him on future inspections."
"Tyler was very professional and knowledgeable. His inspection was comprehensive and thorough. Also, Tyler's inspection software is second to none and the best I've seen. I especially appreciated the ability to break down the report into segments of concern, and create a request list for negotiation purposes. Thanks again Tyler!"
About Step Above Inspections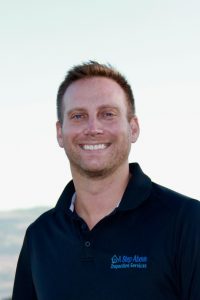 Tyler Stedham, owner of A Step Above Inspection, is a licensed Accredited Home Inspector with HIABC demonstrating the highest level of certifications and over 20 years of experience in construction, trades, and home inspection.
Summerland Area Information
Summerland, BC is a small city on the west side of Okanagan Lake in the beautiful South Okanagan-Similkameen region. Most homes in Summerland, BC were built in the 1950s to 2000s and include single-family residences, low rise townhomes, vacation homes, and condominiums. With Central and South Okanagan housing demand higher than ever, Summerland council has changed bylaw site regulations to allow for higher-density housing.
Licensing & Certifications
Licensed Accredited Home Inspector (AHI) by Home Inspectors Association British Columbia (HIABC) and Consumer Protection BC.  Member of American Society of Home Inspectors (ASHI) & Building Officials Association of BC. Wood Energy Technical Training (WETT) & Carson Dunlop Graduate.
A New Standard in Inspection Services
Highest Level of HIABC Certifications

Leading Edge Technologies

Exceptional Customer Service